Urn Guidance and Information on Funeral Cremation Urns
For centuries urns have been a popular way to memorialize the dead, but they also have a wide variety of other uses. Urns are, in pottery terms, simply vases, and, like vases, they have been put to any number of uses besides the storing of ashes, the use for which, perhaps, urns are best known. Urns have been used over the years to store water, flowers, and even, in the 16th century, dinner knives. One of the most famous urns in the world today, in fact, has nothing to do with memorializing the dead: an urn is the coveted prize in a legendary biannual cricket competition between England and Australia. The competition is known as The Ashes, and the famous prize is an urn filled with the ashes of a cricket stick that was burned hundreds of years ago, before the competition series began.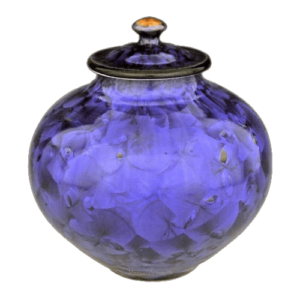 But, alas, urns are probably best known for being a touching and beautiful tribute to people whose bodies have been cremated. Urns used for cremation ashes have inspired a number of great literary works over the centuries. Most notably, perhaps, is John Keats's "Ode to a Grecian Urn," which classically relates the unique décor of almost every cremation urn ever made to mankind's eternal struggles with mortality. And, in 1658, English writer Thomas Browne explored similar themes about urns in his Hydriotaphia or Urn Burial, a classic work prompted by the discovery of a Bronze Age urn in Norfolk, England.
Ash vessels have been a part of death memorials dating back to at least the Ancient Greeks who stored cremation ashes in a special type of urn called a lekythos. In the days of the Roman Empire, urns with cremation ashes were often displayed together in a collective tomb called a columbarium. This practice continues today at many cemeteries across the world.
Urns, of course, are often still displayed in columbariums, but it's not uncommon to see urns with cremation ashes in private residences. Cremation urns are also commonly buried in standard graves – often atop the grave of a loved-one. And, special biodegradable urns are often used today to provide an environmentally friendly disposal of cremation ashes. Whatever their use, urns remain timelessly appropriate for memorializing a loved-one because they can be personalized. The décor of cremation urns can speak volumes about the people the urns memorialize, assuring that memories stay alive for generations to come.
Urns designed for cremation ashes come in a wide variety of materials and styles. Urns can be made of wood, bronze, metal, marble, glass, or ceramic. Different materials, of course, are required for different memorial purposes. If they are to be buried, urns are usually made of bronze or some other metal. If they are to be displayed beautifully in a home or at a funeral, urns are often made of glass, wood, or ceramic. And if they are to be displayed outdoors – or as part of a columbarium, urns can be made of marble.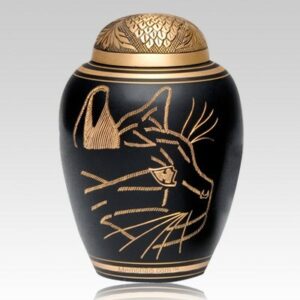 Urns have been around for centuries as a beautiful tool for assuring that a person's memory lasts for the ages. Though many have the same basic purpose, storing the ashes of the deceased, urns are also all as unique as the people they memorialize.
For an alternative to coffins, urns offer a wide variety of options to choose from. Almost all cremation urns come in beautiful designs, and many are biodegradable. However loved ones wish to show their affection for the departed as they set his ashes to cremation, they are sure to find a choice that pleases them.
Environmentally friendly urns for ashes are among the most innovative. These cremation urns are both beautiful and safe for Mother Earth. Made from materials such as Himalayan salt, hardened sand, and plastic, these urns are designed to dissolve within hours. The sand shell urn for ashes has a translucent quality, as light shines its way through its prism of colors. The "Aqua Journey" urn, on the other hand, is perfect for a burial at sea. After being placed on the water, the urn will descend to the depths of the ocean, forever making the deceased's ashes a part of eternity. It is as though, upon cremation, the departed's loved ones are aiding him in doing one last good deed for the world.
Sports cremation urns offer a truly original flair. With options to accommodate almost every sports lover, this is an urn for ashes that is sure to be a family heirloom for years to come. An avid golfer for example will find much to love about the "Masters Golf Cremation Urn." Made out of a cultured oak, this funeral urn looks like the golf bags the deceased carried with him as he moved forward on the course. Or for the departed football player, there are "Football Sports Funeral Urns." These urns feature the image of a football helmet, laser carved in solid bronze. Likewise, there is an urn for ashes to fit the personality of any basketball player. One of the most beautiful is the walnut basketball urn for ashes. This cremation urn comes in a cultured walnut box. On the front is the steel engraved image of a basketball going through the hoop, one last time. Amidst this difficult time, these funeral urns are sure to nonetheless bring back happy memories of how much the departed enjoyed his sports.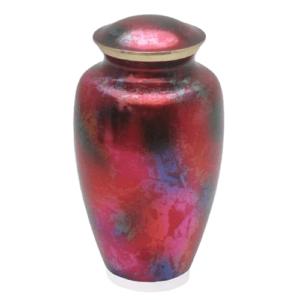 Similar to sports urns are hobby funeral urns. It is the lifelong hobby of many to build a racecar or motorcycle in the garage, with the dream of riding it one day. This is an urn for ashes that recognizes all of the departed's hard work. This funeral urn is especially poignant for those who passed at a young age. For them, finishing that racecar or motorcycle may have been the crowning achievement of a lifetime.
Another popular funeral urn is the "Cloisonné urn." This urn is perfect for the cremation of an artist. Using an ancient Chinese paint technique, this urn is practically soaking in creativity, and leads the imagination to soar to new heights. One of the most colorful of these urns for ashes is the "Indigo Butterfly Cremation Urn," which features butterflies soaring through the bushes. This urn for ashes is museum quality, and is sure to give loved ones pause as they see its beauty.
For people of deep religious faith, there are many urns for ashes to choose from as well. If he loved angels, for example, he might consider the "Embrace Angel Urn." This urn for ashes features a pewter angel wrapped around a polystone urn. It is as though she is giving the departed a big hug as he enters paradise. He has finally arrived at his home in the sky, and he is sure to receive a big welcome from the angels. The person of deep faith might also consider the "Lord is My Shepherd," funeral urn. This funeral urn, made of both walnut and oak, depicts Jesus, like the good shepherd that he was, guiding his flock through the pasture. The deceased's friends and family will surely remember all of the many times that he relied on Jesus guidance in his life. It will also remind them of how his Lord has now finally led him home at last.
It will be said of one whose ashes are interred in a sculpted urn that he was truly a man of his times. With their elaborately modern appearance, these cremation urns seem to twist whimsically around in a stylish way. Many of them also come in bright and atypical colors, such as turquoise, gold, and patina. This is an urn for ashes completely different than any other, and loved ones are sure to both want one, and never forget it either.
A glass cremation urn likewise offers an almost futuristic appeal. Appearing in a number of different designs, this urn offers a unique way of storing ashes. Loved ones will be enamored with the different styles. Ranging from the "Caesar urn," which comes in double cased crystal, wrapped in a satin bag, to the "Elegance Glass Cremation Urn," which would likely fit in well beside any tea set, these urns are a great way to preserve the departed's ashes.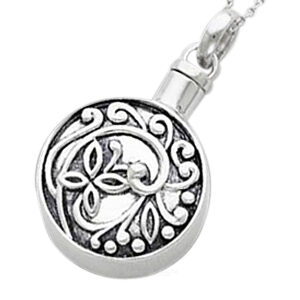 For those who have had trouble getting an urn onto a plane, now, there are travel cremation urns as well. These funeral urns come with plenty of room for the ash, as well as room for some of the personal belongings of the departed, that he might have wanted to be buried with. This is an urn for ashes available in any color, offering the best in both convenience and style.
A cremation jewelry urn is a deeply personal urn for ashes. Whether they are earrings, a bracelet, a necklace, or even a keychain, loved ones can remember the departed by filling the insides with a little of his ash. One of the most stunning of these is the glass keepsake cremation urn, which features a stylized blue glass pendant with a heart shape wrapped around it. This urn for ashes is sure to be eye catching. Many believe that the departed can continue to speak to the living even after they are gone, to guide them in important decisions. Perhaps if nothing else, momentous of their lives can simply call to memory how they would handle a particular situation. Whatever the case, a cremation jewelry urn is sure to spur on this process, and the deceased's family will never feel completely alone.
Children often have a gentleness of spirit, a purity of heart, and a simple view of life that is often quite charming to older generations. Capturing all of these qualities, loved ones are sure to find an urn for ashes to fit the departed child. One of the most imaginative of these is the "Blue Moon Dream Child Funeral Urn." With its surreal appearance greenish blue appearance, this urn practically glows. This is an urn for ashes that is sure to give loved ones pause, and also hope, reminding them of the departed's soul, which is now with God in heaven.
For the rugged individualist who loved nature, there are also "Nature Urns." These urns for ashes come in the simple earth tone colors that made up the fabric of his experience as he appreciated the beauty of the great outdoors in his leisure time on earth. One of the most splendid of these features irises "growing" from the bottom, not unlike the pond where the deceased spent many hours in contemplation. The departed was no doubt also a defender of America's ever dwindling natural habitats, and these funeral urns are sure to inspire loved ones to do the very same.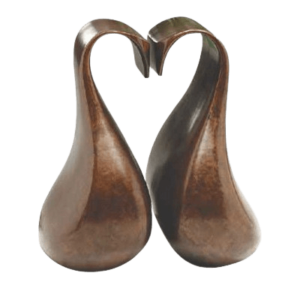 Loved ones of those who served America in foreign wars will be especially pleased by the variety of options available to them. One urn for ashes comes as an oak box with the symbol of whichever branch of the military the departed served in. This funeral urn is beautifully crafted, and it well honors the sacrifice that he made. So too does the "American Flag Cremation Urn." This funeral urn features the image of an American flag etched into it, with a bronze emblem of his branch of the service on the side. The departed sacrificed so much, perhaps even his own life, in order to protect freedom around the world. This will help loved ones to remember and honor all of his hard work.
The eagle is one of the most majestic birds in the sky. So much so that it has often been compared to the soul itself. For everyone who loved this beautiful bird, there is an urn for ashes made to fit. One of the most breathtaking of these comes in a stylized brass, with the outline of an eagle in the center. This urn also has plenty of room for ash as well, and is sure to be adored by generations to come.
For the departed with urbane tastes, there is the ceramic cremation urn. These likewise come in a wide variety of options, such as the "Faith Porcelain Cremation Urn." This urn, with its multitude of colors all drenched together, it somewhat resembles a tea pot. Similar to this is the "Memories" urn for ashes, which also has an abundance of flowery images painted onto it. Both have an opening at the top where the ashes can be poured into. Loved ones are sure to be reminded of the departed's good taste and refinement when they see this cremation urn.
For some couples, a love can be so strong that even the bonds of mortality are not strong enough to break it. For these, there are a wide range of companion urns as well. With these urns, even the ashes of the two departed lovers need not be separated. They can enjoy each other's company throughout all eternity.
The classicist will find much to appreciate about marble urns. As the ash is poured into the urn, it is sure to remind them of the urns of Ancient Greece and Rome. These funeral cremation ash urns are second to none when it comes to beauty, style, and elegance, and are almost certain to bring a smile to loved ones faces, even in their sadness.
Urns are also available for pets as well, with just as wide a range to choose from. Pet cremation vessels are becoming more and mor popular in the pet world to create a memorial for our best friend.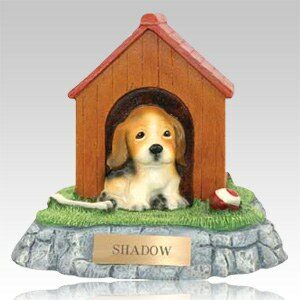 For Scruffy the dog, for example, there is a stylized maple cremation urn with a figurine to symbolize whatever type of dog he was. Options range from Afghan hounds, to Airedales, to even Akitas, a Japanese dog with growing popularity in America, and many others to choose from.
The same goes for cats as well. With many adorable cat urns featuring a number of different breeds, such as Persians, Angoras, and American Shorthairs, there is a cremation urn to preserve the memory of any departed kitty, each with plenty of room to store the ash. This is truly a great way to honor a fallen feline friend, and will also bring back many memories of when he jumped on the lap of his owner (or serf, as the case may be) and ruled over his kingdom.
Despite their sometimes heavenly beauty, funeral urns are consistently more affordable than caskets. In fact, it is not at all difficult to find an urn for ashes for under $100. Cremation urns seldom cost over $1000. Many of the other costs associated with a funeral can be quite expensive. Loved ones who opt for cremation and a funeral urn are often pleased with the money they are saving.
Urns come in many unique and beautiful designs, and the possibilities are almost boundless. Whatever the departed's interests were, loved ones will surely be able to find the right urn for him.