Natural Urns From Stone, Granite And Marble To Outlast Time
Marble urns are the perfect touch for those who want to memorialize their loved-ones with a material that's about as old, and as natural, as the Earth itself. Much more than simple storage containers for cremation ashes, marble urns are pure, classic, memorial elegance. Marble urns, molded from the classic stone that mankind has used for ages, can take the classic look of traditional urns that have been used to memorialize people for centuries. And, on the other hand, many marble urns take the form of beautifully elegant, mini-statues, sculpted to symbolize any number of scenes or shapes, or even, classic works of art.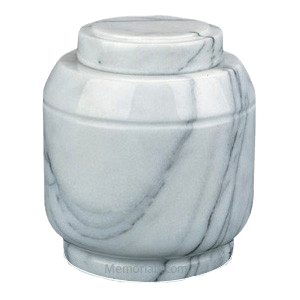 Made according to the time-honored standards of classic construction, marble urns make for a special memorial that will preserve a person's memory, beautifully, for generations to come. Marble urns are usually elegant enough to be displayed indoors and sturdy enough to be shared with the world outdoors or buried with a loved-one's grave.  This flexibility makes marble urns, perhaps, the perfect choice for any cremation memorial need.
Whatever their ultimate destination, marble ash urns are particularly appropriate for memorializing a loved-one because they can be personalized. This flexibility allows one to create the perfect tribute to the memory of their dearly departed. Marble urns come in a variety of shapes and styles and can be enhanced in a wide variety of beautiful, luxurious colors. Marble's natural sturdy beauty keeps marble urns looking bright and shiny for generations to come. Marble urns can be carved and sculpted into any number of scenes or shapes, and they often take the form of beautiful, elegant small statues that can pay lasting tribute to the people they memorialize.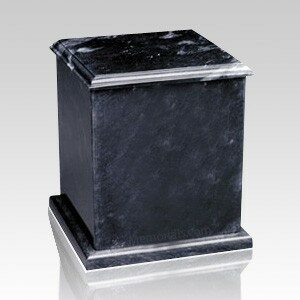 Most importantly, for many people, marble urns offer the durability to assure that ashes are protected for centuries to come. With proper care, marble urns will typically keep their splendor for many generations, and their sturdiness assures that their structure will even outlast the shine. That means the memories of people who are memorialized with marble urns can last about as long as the Earth itself. It is for this reason that marble urns may be most attractive for those wanting to preserve their loved-one's legacy for as long as possible, as the material renders an everlasting remembrance. 
Though they can be made into an unlimited number of shapes, marble urns are often found in a vase shape, like that of a traditional urn. With this shape, marble urns allow families to participate in the centuries of traditions that urns have inspired. The traditional urn's shape, for example, has brought forth a number of great literary works, including John Keats's "Ode to a Grecian Urn," which classically relates the unique décor of almost every funeral urn ever made to mankind's eternal struggles with mortality. (That poem, by the way, is said to not be about one particular urn, so it could very well apply to a marble urn as to any other style of urn.)
Whatever the shape, marble urns are all manufactured with the greatest of care. Marble urns require a craftsman's special touch and they are often formed from techniques that are hundreds (or possibly even thousands) of years old. This connection with age-old traditions assures that marble urns always have a timeless quality that is so important for a lasting memorial.